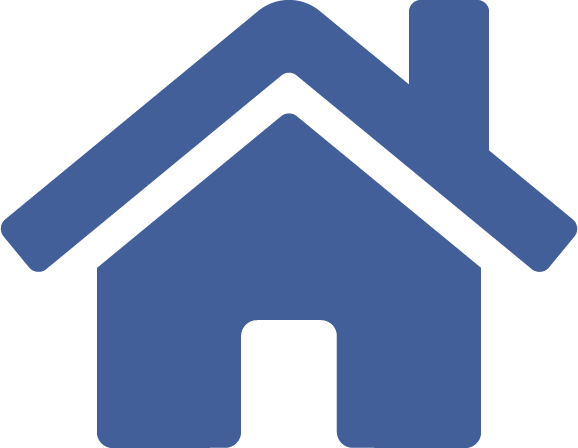 >
1. Stakeholder Workshop of the BMBF-Projektes InnoMat.Life, 15.06.2021 – Register NOW!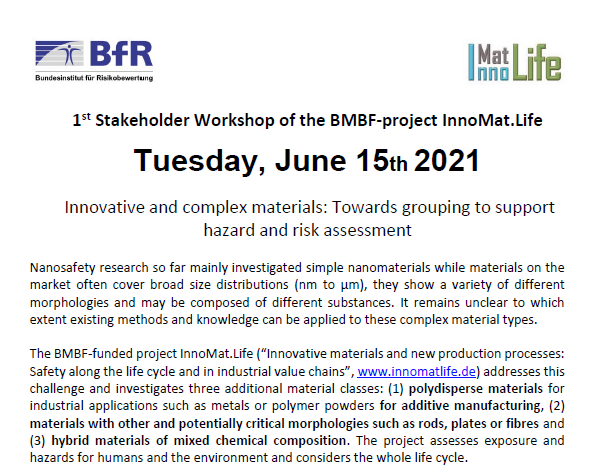 21. May 2021
On 15 June 2021, the BMBF-project InnoMat.Life is organising its 1st stakeholder workshop titled "Innovative and complex materials: Towards grouping to support hazard and risk assessment". All stakeholders from policy, science, industry and NGOs who are dealing with regulatory implications of innovative materials in the context of chemical safety are cordially invited to join the workshop.
Main workshop topics are:
polydisperse materials for industrial applications such as metals or

polymer

powders for additive manufacturing
materials with other and potentially critical morphologies such as rods, plates or fibres
hybrid materials of mixed chemical composition
potential grouping approaches for the three material pillars for human health and the environment
WHEN: 15.06.2021
WHERE: The workshop will take place online, the meeting link will be shared upon registration. Workshop language is English.
Registration: Participation in the workshop is free of charge. For registration, please follow the link https://www.bfr-akademie.de/english/innomat-life.html
Further information on the workshop can be accessed online via http://www.innomatlife.de/EN_news.html or via the program flyer (PDF, 911 KB )