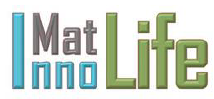 InnoMat.Life – Innovative Materials and new production processes: Safety along the Life Cycle and in industrial value chains
Final report:
InnoMat.Life studied selected innovative materials during their life cycle and assessed material properties, release and exposure as well as potential hazards for humans and the environment. Three innovative material classes were selected: (nano-)fibres; polydisperse polymer particles for additive manufacturing and materials with complex composition and/ or morphology. InnoMat.Life build on existing knowledge primarily from nanosafety research and tested for instance the applicability/ transferability of existing test methods. To avoid testing each and every material variant individually, InnoMat.Life developed criteria catalogues to describe similarity to establish grouping approaches as an overall project goal. InnoMat.Life therefore delivered important contributions to the risk assessment of the selected innovative materials.
(1) (Nano-)fibres
The fibre principle describes a well characterised morphological principle according to which fibres with specific physico-chemical properties (so-called WHO-fibres) may cause severe human lung health hazards upon inhalation. Nanofibres are in particular challenging. Thin fibres are not stiff enough, can coil up and will not show a characteristic fibre mode-of-action. InnoMat.Life build on the existing knowledge from projects such as the BMBF-funded project nanoGRAVUR (Project ID 03XP0002) or the EU project GRACIOUS (Grant Agreement No 760840) but for the first time a much broader selection of fibres was investigated, including different nanofibers.
(2) Polydisperse polymer particles for additive manufacturing (3D printing)
Many polymers are considered biocompatible such that they can be grouped together following the OECD Polymers of Low Concern concept. The project assessed to which extent this concept could be transfered to polymer particles and which criteria would be needed. We focused on polymer particles for innovative applications, specifically additive manufacturing. InnoMat.Life for the first time systematically investigated a larger selection of different polymer particles, established several useful methods and thereby delivered an important contribution to the risk assessment.
(3) Materials with complex composition and/or morphology
For this material class our investigations focused on characterizing a potential impact of the morphology on the hazards. For this purpose selected materials in different forms were studied (e.g. titanium dioxide particles versus cubes versus fibres). However, only the fibre morphology showed a distinct effect. On the other hand different hybrid metal particles for additive manufacturing were investigated. No specific effects were detected. Based on the results and the investigated criteria an overarching grouping scheme for more complex materials was established.
Detailed summary of InnoMat.Life project results (, 200 KB)
Project Website: www.innomatlife.de
---
Grant Number
:
BMBF - 03XP0216
Duration
:
01.04.2019 - 31.03.2022 (extended to 30.06.2022)
---
Project Lead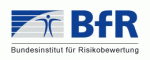 ---
Publications
2022
2021
Pfohl P., Roth C., Meyer L., Heinemeyer U., Gruendling T., Lang C., Nestle N., Hofmann T., Wohlleben W., and Jessl S. (2021): Microplastic extraction protocols can impact the polymer structure. In: Microplastics and Nanoplastics 1:8. https://doi.org/10.1186/s43591-021-00009-9
2020