NanoWIR2ES – NanoWire Intelligent Re-design and Recycling for Environmental Safety
Silver nanowires are a unique class of silver nanomaterials distinct from the commonly used silver spherical nanoparticles. As the name implies, these nanomaterials have similar nano-scale size in two dimensions but the third dimension can be longer to form a "nanowire".
The unique properties of this conductive nanomaterial has led to the increasing use of silver nanowire (AgNW) based technologies in producing flexible touchscreen displays. However, the potential adverse effects of these "skinny but long" and reactive silver nanowires remain poorly characterised. The NanoWIR2ES consortium will guide technology development of silver nanowires toward safer options.
Diverse silver nanowires will be synthesised with varying sizes, coatings and shapes and evaluated by the consortium for potential human and environmental impacts. We will identify nanowire properties of concern and develop methods to synthesize silver nanowires with lower potential for harm. We will develop novel approaches for nanowire removal, to avoid release into landfills, and for silver capture, to enable recycling of flexible electronics.
Projekt Website: http://nanowir2es.github.io/
---
Grant Number
:
ERA-Net SIINN
Duration
:
01.04.2016 - 31.03.2019
---
Project Lead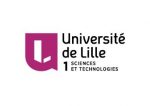 Dr. Annette Hofmann, LILLE 1 Universität - Wissenschaft und Technik