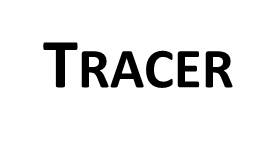 TRACER -Toxicology and Health Risk Assessment of Carbon Nanomaterials
The joint project TRACER(2006-2009) aimed to assess the biocompatibility of PEEK (polyether-ether ketone) and PUR (polyurethane) composite materials along the exemplary value chain of production – processing – semi- finished products – functional models. It focused on answering questions concerning the cytotoxicity of carbon nanofibres and carbon nanotubes.
Carbon nanotubes (CNT) and carbon nanofibres (CNF) are already said to be key materials of the 21st century. They have made breakthroughs possible in central fields of technology such as chemistry, the automotive industry and aerospace engineering, and they will continue to do so in the future. The emerging industrial production of carbon nanotubes is likely to open up other fields of technology and thus pave the way for a variety of mass applications.
A comprehensive physicochemical characterisation of the materials will make it possible to reference the cytotoxicity investigated in terms of standardised material properties. In parallel, several simulation tools will be adapted for the uptake and distribution pathways of carbon nanomaterials in human organisms, which will facilitate the prediction of the doseresponse correlation.
The results obtained will be included in the evaluation of size- resolved determinations of the number of particles released along the value chain. They will be used as a basis for handling recommendations during production and processing, and for the use of possible end products.
The TRACER project was funded by the German Federal Ministry of Education and Research (BMBF) with € 1.5 million and another € 1.5 million was provided by industrial partners.
---
Grant Number
:
Duration
:
01.03.2006 - 28.02.2009
---
Project Partners
Fraunhofer-Institute for Interfacial Engineering and Biotechnology (IBG)