nanoIndEx -Expositionsbestimmung gegenüber luftgetragenen Nanomaterialien mithilfe von personengetragenen Messgeräten
Die Exposition gegenüber luftgetragenen Nanomaterialien sollte unter Zuhilfenahme von personengebundenen Monitoren oder Sammlern im Atembereich bestimmt werden. Derartige personengebundenen Geräte sind erst seit wenigen Jahren verfügbar.
Eines der wesentlichen Ziele des Projektes nanoIndEx war es daher, den Möglichkeiten und Limitierungen der neuen Geräte auf den Grund zu gehen. Hierzu wurden sowohl Labor- als auch Felduntersuchungen durchgeführt. Ein weiteres wichtiges Ziel war es zudem, zuverlässige Daten bezüglich der persönlichen Exposition gegenüber luftgetragenen Nanomaterialien an realen Arbeitsplätzen zu erheben. Im Rahmen von nanoIndEx wurden daher Studien zur Bestimmung der Genauigkeit und Vergleichbarkeit der personengebundenen Sammler und Monitore durchgeführt. Die Studien ergaben, dass die Geräte typischerweise die Konzentrationen kompakter oder agglomerierter Partikel mit einer Genauigkeit und Vergleichbarkeit von ± 30 % oder besser bestimmen können.
Gezielte Untersuchungen zur Anwendbarkeit der Geräte im Feld haben gezeigt, dass diese Genauigkeit und Vergleichbarkeit auch unter Feldbedingungen gelten. Sämtliche untersuchten Geräte erwiesen sich als sehr robust und für den Feldeinsatz geeignet. Allerdings muss bei der Probenahme durch Schläuche die Wahl des Schlauchmaterials sehr kritisch hinterfragt werden, da manche Polymerschläuche erwiesenermaßen drastische Artefakte hervorrufen können. Auch erwiesen sich die eingesetzten Monitore als ungeeignet, um damit faserhaltige Aerosole (z. B. Kohlenstoff-Nanoröhrchen) zu vermessen. Stattdessen wurde die Entwicklung einer Routine zur Sammlung und Datenauswertung initiiert.
Standardarbeitsanweisungen zum korrekten Einsatz der personengetragenen Monitore und Sammler sowie zur Durchführung von Feldmessungen wurden verfasst und über die Projektwebsite www.nanoindex.eu öffentlich zugänglich gemacht. Im Rahmen des Projektes wurden zahlreiche Feldmessungen durchgeführt und ein Protokoll zur Datenerfassung und -auswertung erarbeitet. Sämtliche relevanten Expositionsdaten wurden in die internationale NECID Datenbank (engl. Nano Exposure and Contextual Information Database) eingepflegt.
Ein wesentliches Ziel des Projektes war es, die Projektergebnisse möglichst breit zu streuen. Um dem Rechnung zu tragen, wurde ein 49-seitiger Leitfaden "Assessment of Personal Exposure to Airborne Nanomaterials – a guidance document, NanoIndEx Consortium 2016" verfasst, gedruckt und verteilt. Eine elektronische Version kann von der Projektwebsite heruntergeladen werden. Darüber hinaus sind bereits einige Publikationen in Fachzeitschriften und Fachbüchern erschienen und weitere werden noch folgen. Die Projektergebnisse wurden (und werden) zudem in etlichen Vorträgen vorgestellt, um u. a. Expositionswissenschaftler oder Arbeitsplatzhygieniker zu informieren.
---
Förderkennzeichen
:
ERA-Net SIINN - FKZ 03X0127
Laufzeit
:
01.06.2013 - 30.05.2016
---
Projektleitung

Dr. Christoph Asbach, Institut für Energie- und Umwelttechnik e.V.
Projekt-Partner

Institut für Energie- und Umwelttechnik e.V. (IUTA), Duisburg (DE)

Bundesanstalt für Arbeitsschutz und Arbeitsmedizin (BAuA), Berlin (DE)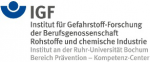 Institut für Gefahrstoffforschung (IGF), Ruhr-Universität Bochum (RUB), Bochum (DE)

Universität Duisburg-Essen (UDE), Science Support Centre (SSC), Essen (DE)

Institut für

Aerosol

- und Sensortechnik (IAST) Fachhochschule Nordwestschweiz (FHNW), Windisch (CH)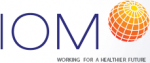 Institute of Occupational Medicine (IOM), Edinburgh (UK)

Laboratory for Innovation in New Energy Technologies and Nanomaterials (LITEN), French Alternative Energies and Atomic Energy Commission (CEA), Grenoble (FR)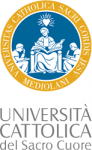 Catholic University of the Sacred Heart, Rom (IT)
---
Veröffentlichungen
NanoIndEx Konsortium (2016). Assessment of Personal Exposure to Airborne Nanomaterials – a guidance document. [PDF, 4.6 MB]
NanoIndEx - Report D2.2 (2016). NanoIndex - Standard Operating Procedures (SOP), DELIVERABLE NO. D2.2. [PDF, 453 KB]
NanoIndEx - Report D3.3 (2014). REPORT ON INTERCOMPARISON OF PERSONAL SAMPLERS AND MONITORS USING POLYDISPERSE COMPACT AND AGGLOMERATED PARTICLES UNDER TEST STAND CONDITIONS, DELIVERABLE NO. D3.3. [PDF, 6.2 MB]
2016
Iavicoli I., Fontana L., Todea A.M., Asbach C. (2016). Valutazione dell'esposizione a nanomateriali ingegnerizzati mediante uso di campionatori personali. Italian Congress of Occupational Medicine and Industrial Hygiene, 21-23September 2016, Rom, Italien. [Vortrag]
Asbach C., H. Kaminski, Y. Lamboy, M. Fierz, A.M. Todea (2016). Influence of sampling tubes on the measurement with unipolar

diffusion

chargers. European

Aerosol

Conference, 4-9. September 2016, Tours, Frankreich. [Vortrag]
Asbach C., H. Kaminski, C. Monz, D. Dahmann, V. Neumann, M. Fierz, S. Clavaguera, S. Plitzko, A. Meyer-Plath, B. Simonow, I. Iavicoli, L. Fontana, A. M. Todea (2016). Applicability of personal monitors for assessing the exposure to indoor nanoparticles. 14th international conference of Indoor Air Quality and Climate, 3-8 Juli 2016, Ghent, Belgien. [Poster]
Asbach C. (2016). Lessons learnt during the nanoIndEx project. nanoIndEx Workshop on "Assessment of personal exposure to airborne nanomaterials", 31. Mai 2016, Berlin, Deutschland. [Vortrag]
Asbach C. (2016). Personal exposure to nanoscale particles in everyday life. nanoIndEx Workshop on "Assessment of personal exposure to airborne nanomaterials", 31. Mai 2016, Berlin, Deutschland. [Vortrag]
Alexander C. (2016). Data evaluation of field measurements. nanoIndEx Workshop on "Assessment of personal exposure to airborne nanomaterials", 31. Mai 2016, Berlin, Deutschland. [Vortrag]
Clavaguera S. (2016). Field applicability of instrumentation. nanoIndEx Workshop on "Assessment of personal exposure to airborne nanomaterials", 31. Mai 2016, Berlin, Deutschland. [Vortrag]
Dahmann D. (2016). Performance of field measurements. nanoIndEx Workshop on "Assessment of personal exposure to airborne nanomaterials", 31. Mai 2016, Berlin, Deutschland. [Vortrag]
Fierz M. (2016). Introduction of measurement techniques. nanoIndEx Workshop on "Assessment of personal exposure to airborne nanomaterials", 31. Mai 2016, Berlin, Deutschland. [Vortrag]
Todea A. M. (2016). Field measurements in a pilot scale facility for the production of NP. nanoIndEx Workshop on "Assessment of personal exposure to airborne nanomaterials", 31. Mai 2016, Berlin, Deutschland. [Vortrag]
Meyer-Plath A., Simonow B. (2016). Field measurements in facilities handling CNT materials. nanoIndEx Workshop on "Assessment of personal exposure to airborne nanomaterials", 31. Mai 2016, Berlin, Deutschland. [Vortrag]
Meyer-Plath A., Simonow B. (2016). Applicability of personal instrumentation for measuring exposure to fiber aerosols. nanoIndEx Workshop on "Assessment of personal exposure to airborne nanomaterials", ", 31. Mai 2016, Berlin, Deutschland. [Vortrag]
Iavicoli I., A.M. Todea, C. Asbach (2016). Field measurements in a nano-lab. nanoIndEx Workshop on "Assessment of personal exposure to airborne nanomaterials", 31. Mai 2016, Berlin, Deutschland. [Vortrag]
Asbach C. (2016). Bestimmung der persönlichen

Exposition

gegenüber luftgetragenen

Nanomaterialien

mit personengebundenen Sammlern und Monitoren. NanoCare Clustertreffen, 2-3. Mai 2016, Frankfurt, Deutschland. [Vortrag]
Asbach C. (2016). Personal nanoparticle exposure measurement. 4th Workplace and Indoor Aerosols Conference, 20-22. April 2016, Barcelona, Spanien. [Vortrag]
Asbach C. , H. Kaminski, M. Fierz, A.M. Todea (2016). Sampling tubes for personal nanoparticle exposure monitors can introduce drastic measurement errors. 4th Workplace and Indoor Aerosols Conference, April 20–22, 2016, Barcelona, Spain. [Poster]
Meyer-Plath A. (2016). Fibrous nano and advanced materials. International BAuA Symposium "WHO fibres from nanomaterials and other advanced materials: Do we have to tackle a new asbestos problem in OSH?", 20. April 2016, Dortmund, Deutschland. [Vortrag]
Meyer-Plath A. , B. Simonow, D. Wenzlaff, A.M. Todea, B. Faure, C. Asbach, S. Clavaguera,N. Dziurowitz, M. Fierz, A.S. Fonseca, M. Viana, S. Plitzko, C. Thim (2016). Assessment of Workplace Exposure to Carbon Nanotubes with Personal and Stationary Instruments. International BAuA Symposium "WHO fibres from nanomaterials and other advanced materials: Do we have to tackle a new asbestos problem in OSH?", 20. April 2016, Dortmund, Deutschland. [Poster]
Asbach C. (2016). Remember the small giants – Exposure measurement in view of risk assessment. PhD Defense of Patrik Nilsson at Lund University, 29. Februar 2016. Lund, Schweden. [Vortrag]
Asbach C., Kaminski H., Lamboy Y., Fierz M., Todea A.M. (2016). Artefakte durch Probenahmeschläuche bei der Messung mit unipolaren Diffusionsaufladern. Jahrestagung Processnet Fachgruppe Partikelmesstechnik, 17. Februar 2016, Clausthal-Zellerfeld, Deutschland. [Vortrag]
Asbach C. (2016). Messtechnik für luftgetragene

Nanopartikel

. fms/Processnet Gemeinschaftsausschuss Sensoren und Sensorsysteme, 28. Januar 2016, Frankfurt, Deutschland. [Vortrag]
Fierz M. (2016). nanoIndex: assessment of individual exposure to nanoparticles. Begleitgruppensitzung Aktionsplan synthetische Nanomaterialien, January 22, 2016, Bern, Schweiz. [Vortrag]
Asbach C. (2016). Measurement of personal exposure to airborne nanoparticles. Danish Centre for Nanosafety, 20. Januar 2016, Copenhagen, Dänemark. [Vortrag]
2015
Asbach C., H. Kaminski, S. Beckmann, C. Monz, D. Dahmann, M. Fierz, S. Clavaguera, B. Faure, N. Dziurowitz, A. Meyer-Plath, B. Dettlaff, I. Iavicoli, L. Fontana, A. S. Fonseca, M. Viana, A. M. Todea (2015). Field Applicability of Personal Monitors for Assessing Worker Exposure to Airborne Nanomaterials. European Aerosol Conference, September 6–11, 2015, Milan, Italy. [Vortrag]
Clavaguera S., B. Faure, C. Brouard, H. Giraud, H. Dozol, A. Guiot, AM. Todea, C. Asbach (2015). Evaluation of a personal sampler for the assessment of mass-based exposure to airborne nanoparticles. September 6–11, 2015, Milan, Italy. [Vortrag]
Dettlaff B. K., Wenzlaff D., Meyer Plath A., Plitzko S. (2015). Development of an aerosol generation technique for continuously produced Carbon Nanotube aerosols containing a large fraction of individual fibers. European Aerosol Conference, 6–11September 2015, Mailand, Italien. [Vortrag]
Fonseca A.S., M. Viana, X. Querol, N. Pérez, A. Alastuey, A. M. Todea, C. Monz, C. Asbach (2015). Intercomparison of portable and stationary SMPSs for nanoscale aerosol measurements. European Aerosol Conference, September 6–11, 2015, Milan, Italy. [Vortrag]
Fonseca A.S., Viana M., Querol X., N. Pérez, A. Alastuey, A.M. Todea, C. Monz, C. Asbach (2015). Intercomparison of portable and stationary SMPSs for nanoscale aerosol measurements. European Aerosol Conference, 6–11September 2015, Mailand, Italien. [Poster]
Meyer-Plath A. (2015). Development of an aerosol generation technique for continuously produced Carbon Nanotube aerosols containing a large fraction of individual fibers. European Aerosol Conference, September 6–11, 2015, Milan, Italy. [Vortrag]
Simonow B. , D. Wenzlaff, A. Meyer-Plath, S. Plitzko (2015). Development of an aerosol generation technique for continuously produced Carbon Nanotube aerosols containing a large fraction of individual fibers. European Aerosol Conference, 6–11September 2015, Mailand, Italien. [Poster]
Meyer-Plath A., B. Simonow, D. Wenzlaff, A.M. Todea, B. Faure, C. Asbach, S. Clavaguera N. Dziurowitz, M. Fierz, A.S. Fonseca, M. Viana, S. Plitzko, C. Thim (2015). Assessment of Workplace Exposure to Carbon Nanotubes with Personal and Stationary Instruments Workplace Exposure Assessment. Carbon 2015, July 12–17, 2015, Dresden, Germany. [Poster]
Asbach C., H. Kaminski, B. Stahlmecke, C. Monz, D. Dahmann, M. Fierz, S. Clavaguera, B. Faure, N. Dziurowitz, A. Meyer-Plath, B. Dettlaff, A. S. Godinho de Fonseca, M. Viana, A. M. Todea (2015). Comparability and accuracy of personal nanoparticle exposure monitors. Aerosol Technology 2015, June 15–17, Tampere, Finland. [Vortrag]
Asbach C. (2015): NanoIndEx: Assessment of individual exposure to manufactured nanomaterialsby means of personal monitors and samplers, EuroNanoForum, June 12, Riga, Latvija. [Vortrag]
Asbach C. (2015). Realtime monitors for respiratory

deposition

: prospects and pitfalls. American Industrial Hygiene Conference & Exposition (AIHce), June 4th, 2015, Salt Lake City, USA. [Vortrag]
Todea A.M., H. Kaminski, C. Monz, D. Dahmann, M. Fierz, S. Clavaguera, B. Faure, N. Dziurowitz, A. Meyer-Plath, B. Dettlaff, A. S. Godinho de Fonseca, M. Viana, C. Asbach (2015). Genauigkeit und Vergleichbarkeit personengetragener Monitore zur Expositionsüberwachung gegenüber Nanopartikeln. NanoCare Clustertreffen, May 19–20, 2015, Frankfurt, Germany. [Vortrag]
Asbach C. (2015). Expositionsbestimmung gegenüber luftgetragenen Nanomaterialien mithilfe von personengetragenen Messgeräten. NanoCare Clustertreffen, May 19th, 2015, Frankfurt, Germany. [Vortrag]
Asbach C., A.M. Todea, S. Plitzko, A.Meyer-Plath, M. van Tongeren, L. MacCalman, M. Fierz, D. Dahmann, I. Iavicoli, S. Clavaguera (2015). Bestimmung der persönlichen Exposition gegenüber luftgetragenen Nanomaterialien mit personengebundenen Sammlern und Monitoren. BMBF i-WING Konferenz, April 27–29, 2015, Dresden, Germany. [Vortrag]
Todea A.M., T.A.J. Kuhlbusch, S. Beckmann, C. Asbach (2015). Laboratory investigations on the accuracy of personal monitors to measure the individual exposure to nanoparticles. SENN conference, April 12-15, 2015, Helsinki, Finland. [Vortrag]
Asbach C., H. Kaminski, C. Monz, D. Dahmann, M. Fierz, S. Clavaguera, B. Faure, N. Dziurowitz, A. Meyer-Plath, B. Dettlaff, A. S. Godinho de Fonseca, M. Viana, A. M. Todea (2015). Genauigkeit und Vergleichbarkeit personengetragener Aerosolmesstechnik zur Expositionsbestimmung. Jahrestagung der Processnet Fachgruppe Partikelmesstechnik, March 18–20, 2015, Magdeburg, Germany. [Vortrag]
Dahmann D. (2015). Occupational exposure assessment of Engineered Nanomaterials. Symposium on the health protection of the Nanomaterial Workers International Commission on Occupational Health, February 25, 2015, Rome, Italy. [Vortrag]
Asbach C. (2015). Exposure to nanoparticles, Composietstof : geen vuiltje aan de lucht? Symposium at KU Leuven, January 29, 2015, Leuven, Belgium. [Vortrag]
Asbach C. (2015). Messtechnik und Messstrategie zur Expositionserfassung am Arbeitsplatz. NanoVision 2015, January 21, 2015 Stuttgart, Germany. [Vortrag]
Asbach C. (2015). Assessment of Personal Exposure to Airborne Nanoparticles. Colloquium at the Institute for Tropospheric Research, January 15, 2015 Leipzig, Germany. [Vortrag]
2014
Faure B., H. Dozol, A. Guiot, S. Clavaguera, A. M. Todea, C. Asbach (2014). Mass v. Number Based Exposure Assessment to Nanoparticles, a Comparison of a Personal Sampler and Monitors. NanoSafe 2014 Conference, November 18–20, 2014, Grenoble, France. [Vortrag]
Faure B., H. Dozol, A. Guiot, S. Clavaguera, A. M. Todea, C. Asbach (2014). Number Vs mass-based exposure assessment to Nanoparticles, a comparison of a personal sampler and monitors. Nanosafety Forum for Young Scientists, October 8–9, 2014, Syracuse, Sicily. [Vortrag]
Asbach C., H. Kaminski, C. Monz, D. Dahmann, M. Fierz, S. Clavaguera, H. Dozol, B. Faure, N. Dziurowitz, A. Meyer-Plath, B. Dettlaff, A. S. Godinho de Fonseca, M. Viana, T. A. J. Kuhlbusch, A. M. Todea (2014). Review of personal samplers and monitors for nanoparticle exposure assessment. International Aerosol Conference, August 28–September 2, 2014, Pusan, Korea. [Vortrag]
Asbach C., A.M. Todea, S. Plitzko, M. van Tongeren, L. MacCalman, M. Fierz, D. Dahmann, I. Iavicoli, S. Clavaguera (2014). Assessment of individual exposure to manufactured nanomaterials. Aerosol Technology, June 16–18, 2014, Karlsruhe, Germany. [Poster]
Dahmann D., C. Monz, C. Monsé, C. Asbach, H. Kaminski (2014). Quality control in nanoparticle exposure measurements – The Nano Test Center. June 16–18, 2014, Conference on Aerosol Technology, Karlsruhe. [Vortrag]
Todea A.M., H. Kaminski, C. Monz, D. Dahmann, M. Fierz, S. Clavaguera, H. Dozol, B. Faure, N. Dziurowitz, A. Meyer-Plath, A. S. Godinho de Fonseca, M. Viana, C. Asbach (2014). Comparability of personal monitors and samplers for nanoparticle exposure studies. June 16–18, 2014, Conference on Aerosol Technology, Karlsruhe. [Vortrag]
Asbach C., H. Kaminski, C. Monz, D. Dahmann, M. Fierz, S. Clavaguera, H. Dozol, B. Faure, N. Dziurowitz, A. Meyer-Plath, A. S. Godinho de Fonseca, M. Viana, A. M. Todea (2014). Means for personal nanoparticle exposure assessment: A review. 3rd Workplace and Indoor Aerosols Conference, May 13–15, 2014. Wroclaw, Poland. [Vortrag]
2013
Asbach C., T. A. J. Kuhlbusch, S. Plitzko, M. van Tongeren, M. Fierz, D. Dahmann, I. Iavicoli, S. Clavaguera (2013). Assessment of individual exposure to manufactured nanomaterials by means of personal monitors and samplers. nanOEH conference, Nagoya, November 28–31, 2013. [POSTER]
Dahmann D., C. Monz, C. Monsé, C. Asbach, H. Kaminski (2013). Quality Control in Nanoparticle Aerosol Exposure Measurements – The Nano Test Center. nanOEH conference, Nagoya, November 28–31, 2013. [Vortrag]