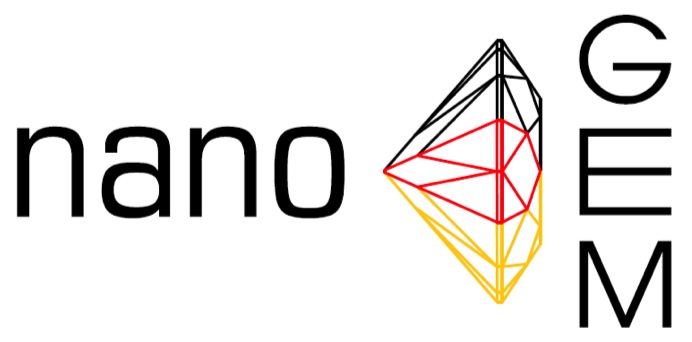 nanoGEM – Nanostructured Materials – health, exposure and material properties
The NanoGEM research project, funded by the BMBF and industry, was an integrative interdisciplinary project that carried out various research activities on nanosafety, exposure, risk, and toxicology in a combined effort of academia, authorities and industry. The results and findings obtained within NanoGEM were published in international journals (see NanoGEM publications) and included in the international harmonisation process and the public dialogue. In addition, practical safety proposals and standard operating procedures (SOP) were developed and published.
The specific research activities were divided into seven work packages. Knowledge of the basic properties of nanomaterials (NM) plays an essential role in the investigation and assessment of safety issues relevant to humans and the environment.
The work packages "production, functionalisation and characterisation of nanomaterials" mainly dealt with the development and allocation of new materials with modified basic properties, and modified surfaces in particular. The surfaces of selected nanomaterials such as silver (Ag), silicon dioxide (SiO2), and zirconium dioxide (ZrO2) were specifically modified and thoroughly characterised in water and relevant biological media together with other reference and comparison materials. Labelling of silicon dioxide and titanium dioxide (TiO2) nanoparticles with the fluorescent marker FITC (fluoresceine isothiocyanate) allowed for identification, localisation and mobility tracking of these nanoparticles in different media.
Studies within the work package "exposure – measuring techniques and scenarios" investigated the basic principles required for exposure assessment, release mechanisms and measuring strategies. The results of the main questions like "Is it possible to reproduce and simulate certain release scenarios in the laboratory in a comparable way?" and "Which measuring techniques and strategies can be used for exposure studies?" were integrated into a testing strategy which meanwhile has been included in the OECD program of the Working Party of Manufactured Nanomaterials (WPMN).
In a special work package called "cross-cutting issues: nanomaterial modifications", modifications of the properties of nanomaterials over the entire life cycles were analysed placing emphasis on the lungs as the most health-relevant routes of entry of nanomaterials into the body.
Surface functionalisation had an essential influence on the adsorption behaviour of the lung surfactant lipids' towards the nanomaterials such that after attachment of the different components (lipids, proteins, organic compounds), there was no direct contact between the surface of the nanomaterials and the surrounding medium. In the alveoli or at the air-epithelium interface, the once stable suspensions of the respective nanoparticles (SiO2 FITC, adsorptively labelled ZrO2) agglomerated over the entire observation period (30 – 180 min) resulting from the interaction with the proteins of the lung alveoli.
Within the topic "nanoparticle toxicology: material properties and effects", in vitro and in vivo analyses were carried out on sensitised mice, among others. Whereas, in both scenarios, the unmodified silicon dioxide nanomaterials were found to cause the strongest effects, no significant reactions were observed in the amino- and phosphate-functionalised SiO2 materials. The risk-related studies revealed that the risk potential of a substance can be changed through surface modification and that this may lead to a better matrix integration.
For risk assessment, various data on chemical safety, occupational health and safety, and consumer protection were compiled and evaluated. For the derivation of the risk assessment of nanomaterials within the context of chemical safety legislation specific data on the endpoints related to the three selected nanoscale materials silicon dioxide, silver, and zirconium dioxide were collected and analysed. The evaluation revealed that, in view of the fact that no solely nano-specific modes of action have been identified so far and that conventional risk assessment principles can also be applied to nanomaterials.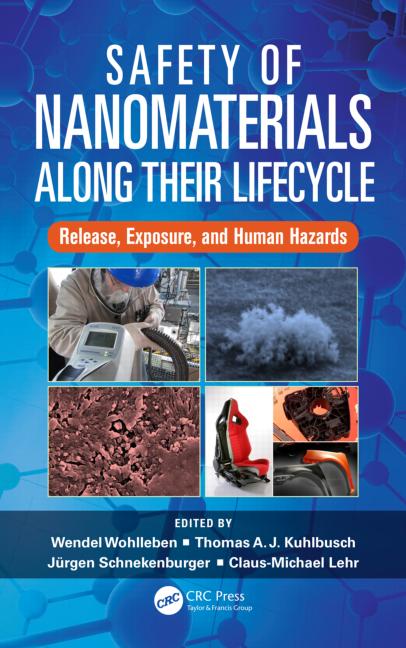 Wohlleben W., Kuhlbusch T.A.J., Schnekenburger J., Lehr C.M. (2015). Safety of Nanomaterials along Their Lifecycle: Release, Exposure, and Human Hazards. Taylor & Francis Inc, CRC Press, pp. 472. ISBN: 9781466567863.
---
Project Lead
PD Dr. Thomas Kuhlbusch, Institute of Energy and Environmental Technology e.V. (IUTA), Duisburg (DE)
---
Grant Number
:
BMBF - FKZ 03X0105
Duration
:
01.08.2010 - 31.07.2013 (extended to 31.10.2013)
---
Project Lead

Project Partners

Institute of Energy and Environmental Technology e.V. (IUTA), Duisburg (DE)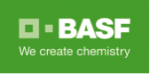 BASF SE - Nanotechnology, Ludwigshafen (DE)

Federal Institute for Occupational Safety and Health (BAuA), Berlin (DE)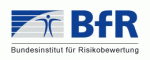 Federal Institute for Risk Assessment (BfR), Berlin (DE)
Biomedical Technology Center, University of Muenster, Muenster (DE)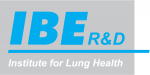 IBE R&D Institute for Lung Health gGmbH, Muenster (DE)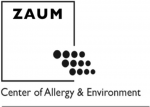 Center of Allergy & Environment Muenchen (ZAUM), TU Muenchen and Helmholtz Centre Muenchen, Muenchen (DE)

Bayer Technology Services GmbH, Leverkusen (DE)

Bayer Material Science AG, Leverkusen (DE)

ItN Nanovation AG, Saarbruecken (DE)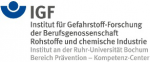 Institute for the Research on Hazardous Substances (IGF) of the Professional Association for Raw Materials and Chemical Industry (BG-RCI), Bochum (DE)

Biomedical Imaging Group (BIG), University of Applied Science and Arts Dortmund, Dortmund (DE)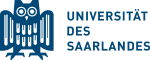 Biopharmaceutics and Pharmaceutical Technology, Saarland University, Saarbruecken (DE)
Associated Partners
CeNIDE - Center for Nanointegration Duisburg-Essen
Friedrich Schiller University Jena, Institute of Physical Chemistry (IPC)
University Medical Center Hamburg-Eppendorf
---
Publications
nanoGEM Konsortium (2013). Nanostrukturierte Materialien - Gesundheit, Exposition und Materialeigenschaften : nanoGEM ; gemeinsamer Abschlussbericht; . Konsortialleitung: Thomas A. J. Kuhlbusch, Institut für Energie- und Umwelttechnik e.V. (IUTA), Bereich Luftreinhaltung & Nachhaltige Nanotechnologie; FKZ 03X0105 A-I, K, M-O, TIB Hannover.
University of Applied Science and Arts Dortmund, Biomedical Imaging Group (2014). NanoGEM - nanostrukturierte Materialien - Gesundheit , Exposition und Materialeigenschaften : Abschlussbericht NanoGEM; Lipinski, Hans-Gerd; Fachbereich Informatik, Fachhochschule Dortmund, FKZ 03X01105G; TIB Hannover
Medical Faculty Muenster and University of Muenster (2014). Nanostrukturierte Materialien - Gesundheit, Exposition und Materialeigenschaften : Teilvorhaben: Charakterisierung von Wirkungsmechnismen ; Abschlussbericht Laufzeit: 01.08.2010 - 31.07.2013; Schnekenburger, Jürgen; Ossig, Rainer; Hahn Daniela, Universität Münster, FKZ 03X0105M, TIB Hannover.